CDI offers a wide range of services in the design, analysis and testing of components such as pulleys, belts, structures, shared load devices, among others. Component design is an integral part of our advanced conveyor engineering.
Component Design – Pulleys
CDI uses our software PSTRESS for prototyping rapid design of high tension pulleys. This software uses a combination of analytical calculations and FEA to determine the main von Mises stresses and fatigue stresses. Due to analytical elements in the software, this analysis is completed in a matter of seconds, allowing the pulley design to be rapidly modified to eliminate stress risers and stress concentration concentrations. The final design is then subjected to a rigorous FEA study to validate the initial design calculations.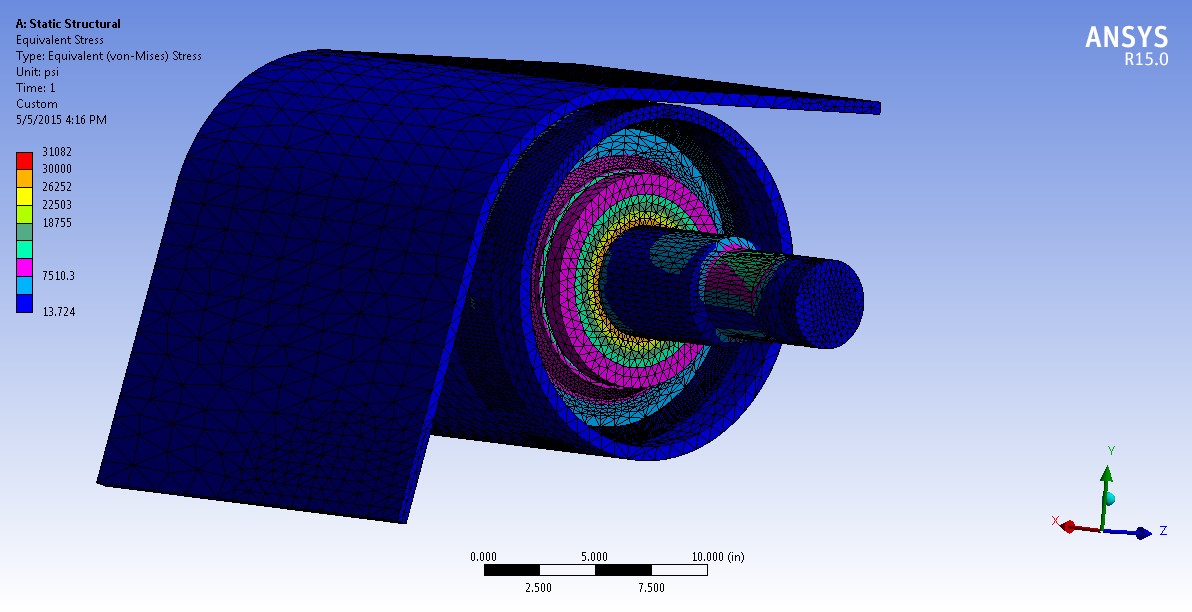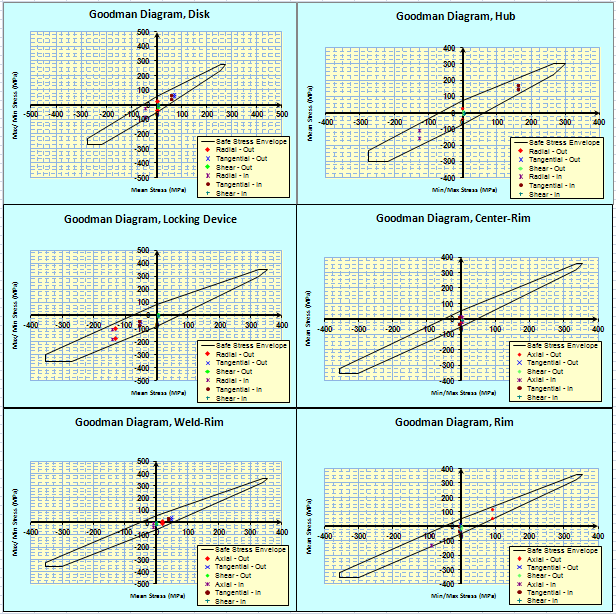 Component Design: Racks
CDI frame designs use pipe elements and tapered or rounded roller support brackets. This design minimizes damage to the belt that occurs when a roller is lost while the belt is running.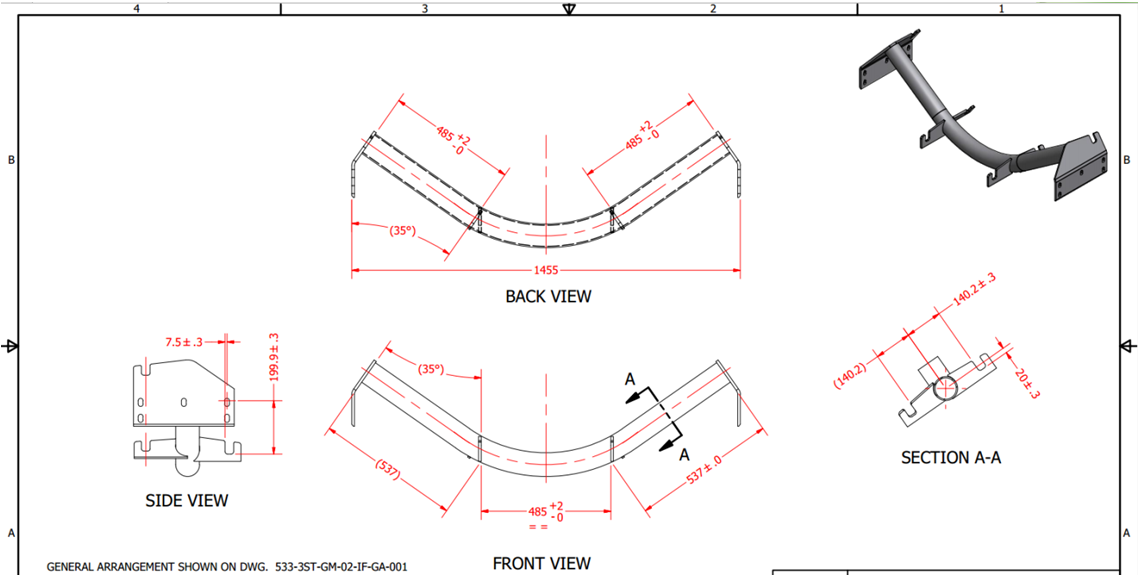 Component Design – Support Modules and Triangular Structure

Component Design – Conveyor Structure Analysis
We use RISA, Staad and Ansys to analyze different parts of the conveyor structure, from the idle bracket to the movable main stations. The analysis provides detailed stress and strain results and verifies structural codes. It also enables optimization that reduces costs and improves functionality.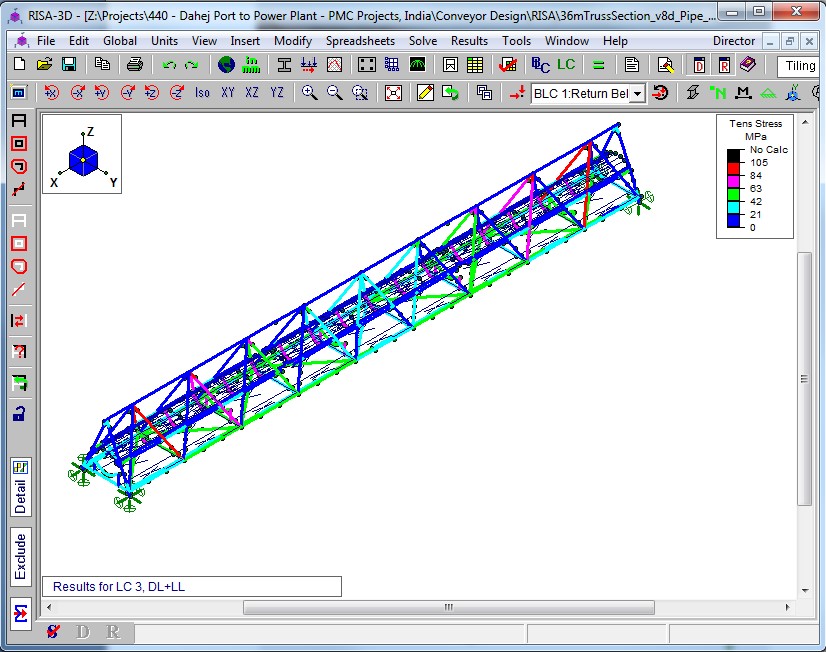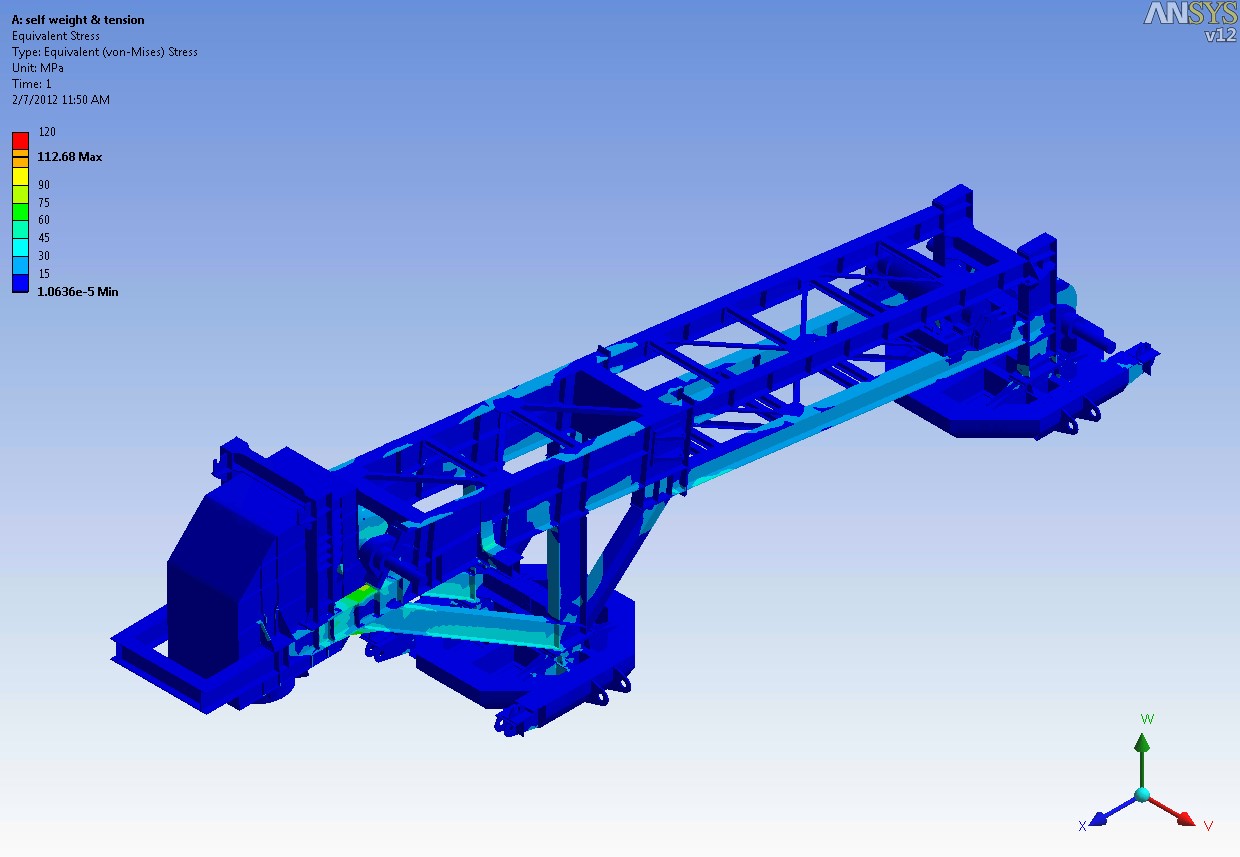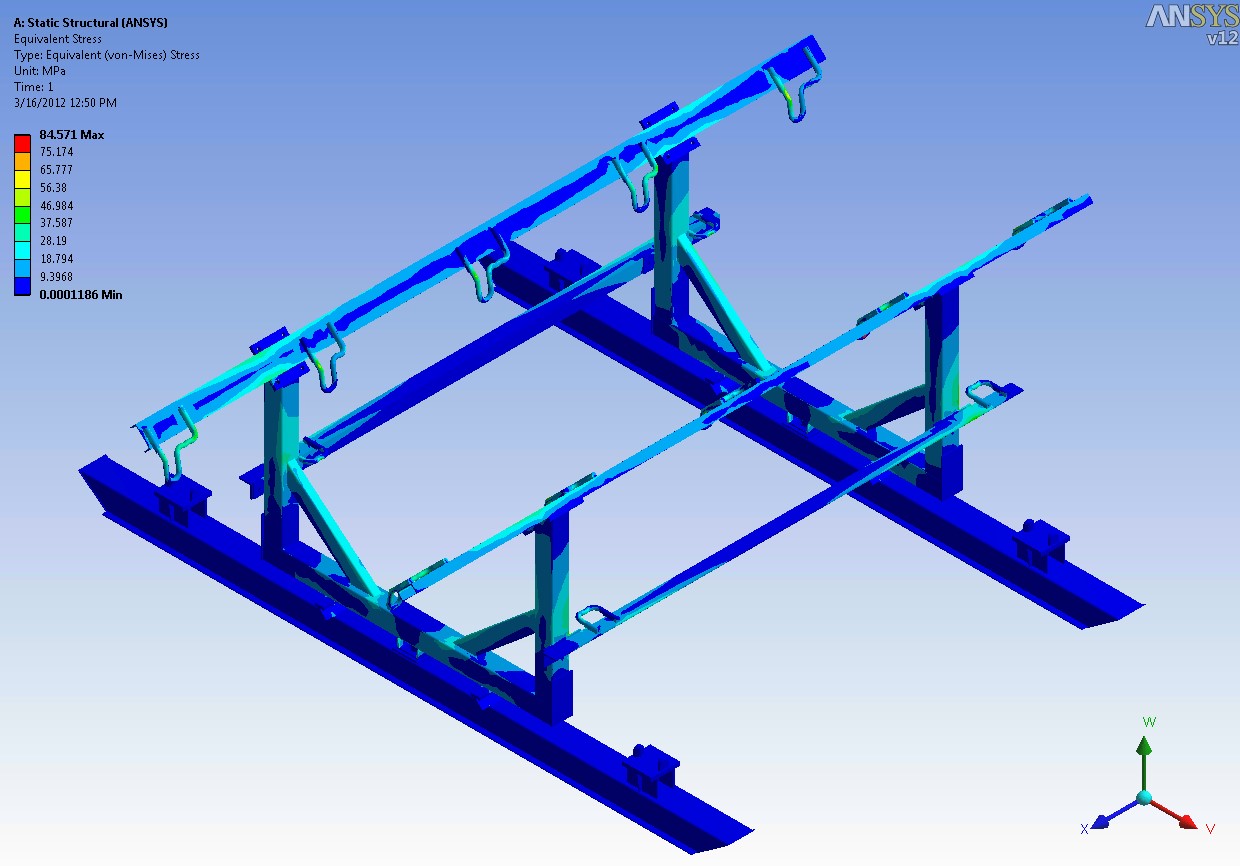 Component Design – Maintenance Trolleys
CDI designs maintenance trolleys for our triangular frames. These trolleys eliminate the need for walkways, which reduces the structural load on the design. The end result is a gantry with a high strength / weight ratio.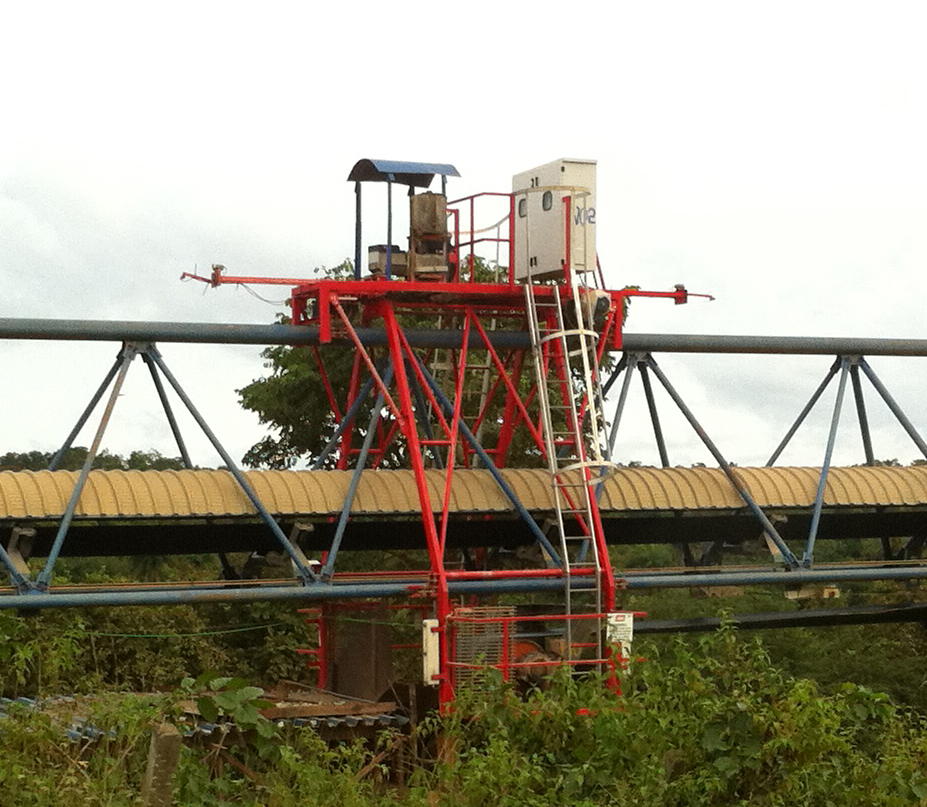 Maintenance trolley designed without a gangway to reduce costs on a 6.9 km horizontally curved overland conveyor belt with elevated structure and trolley.
Belt without Catwalk Adani Dahej Port, India, 2013