At CDI we are proud to have designed many of the longest, strongest and highest speed overland and underground belts in North and South America, Africa, Asia, and Australia. Our clients recognize that we deliver the most cost effective, reliable conveyor systems through our deep understanding of conveyor physics and extensive field experience fixing the mistakes of others
CDI Delivers Value By
Partnering with local EPC and Manufactures and transfering the techology needed to deliver a world class product at local prices.
Utilizing our static and dynamic (BELTSTAT and BELTFLEX) software codes to optimize conveyor control systems and select/design components that do not generate damaging shockwaves.
Fully FAT tested PLC code completed before our engineers arrive on site to commission the logic. This reduces the time needed to commission a green field system from one month to 4 days.
Digital Twin and continuous monitoring after commissioning (when requested).
Reduced required safety factor through extensive testing of belt splices, belt rubber, brakes, idlers, fluid couplings, VFDs avoiding nasty surprises.
Low power consumption design using Low Rolling Resistance (LRR) belts to reduce CAPEX and OPEX by up to 40%.
Horizontally curved conveyor design (both pipe and trough belt), eliminating costing transfer points
Advanced lightweight conveyor structures.
Wide idler spacing (upto 3X CEMA).
High Belt Speed (upto 2X CEMA).
Calibrated DEM Optimized Chute Design
Advanced idler frame design, uses offset roll arrangement and steel pipe cross member. This design reduces belt stresses and minimizes damage to the belt if an idler fails.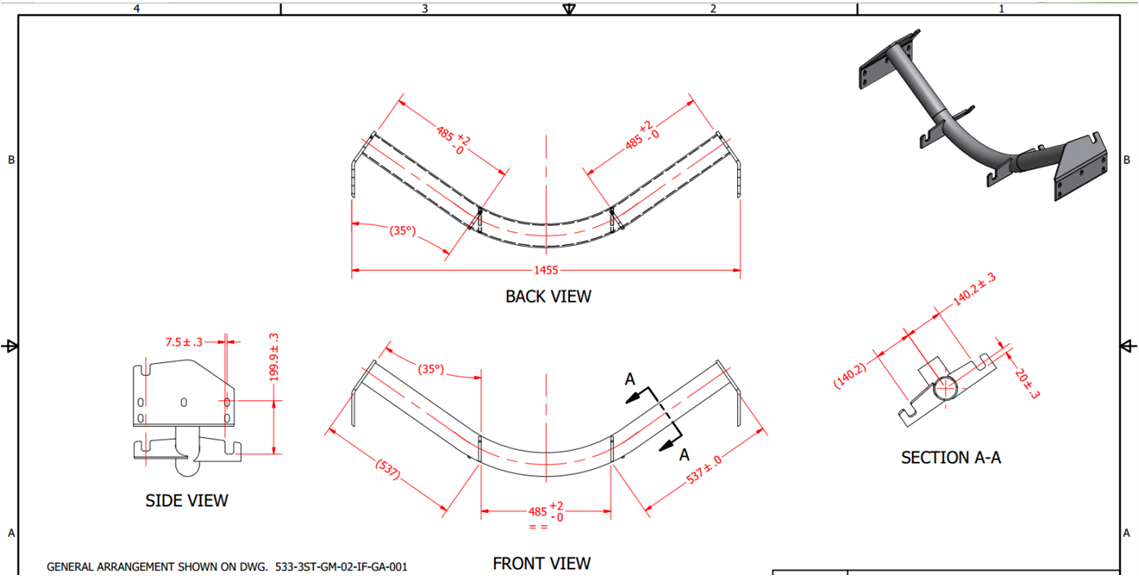 Triangular structure made of steel tubes; The 36m long length was designed to minimize civil cost. The walkways are replaced by mobile maintenance trolleys, this reduces the structural cost and improves maintenance efficiency.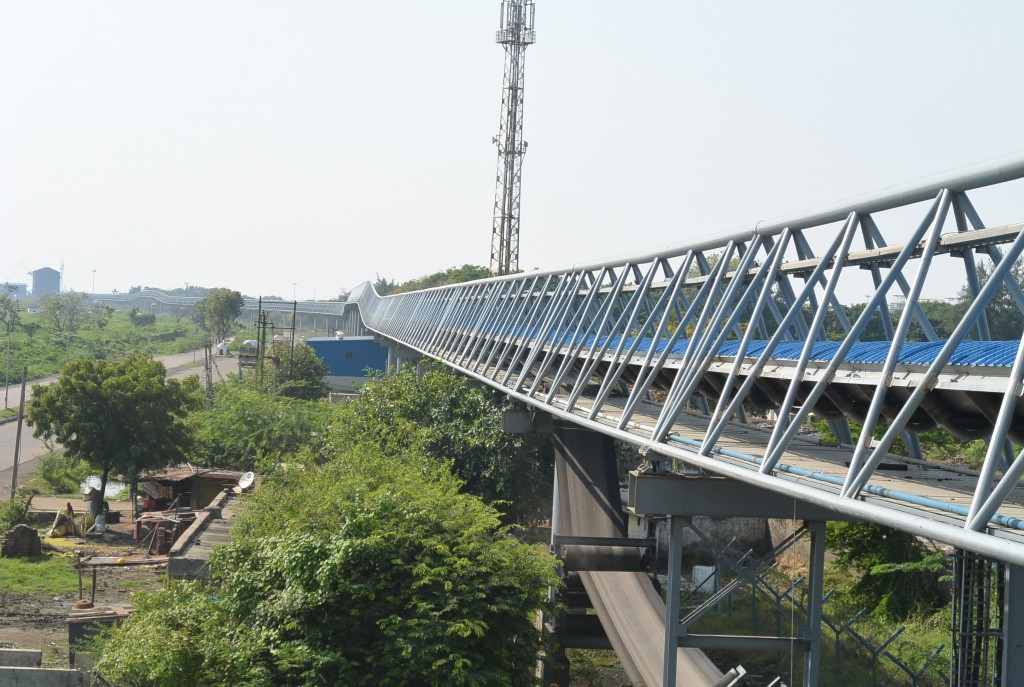 Optimized material transfer design using discrete element modeling to reduce chute blockages, minimize belt damage, and control dust generation.